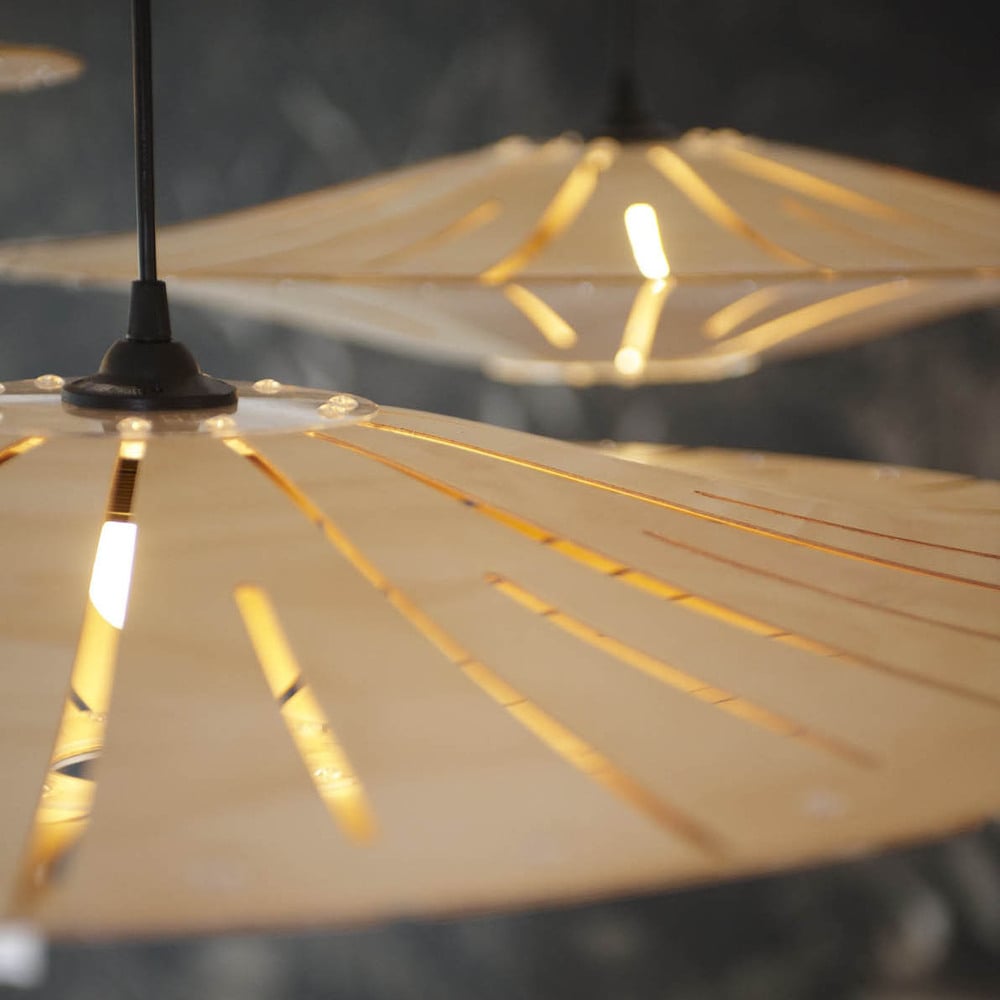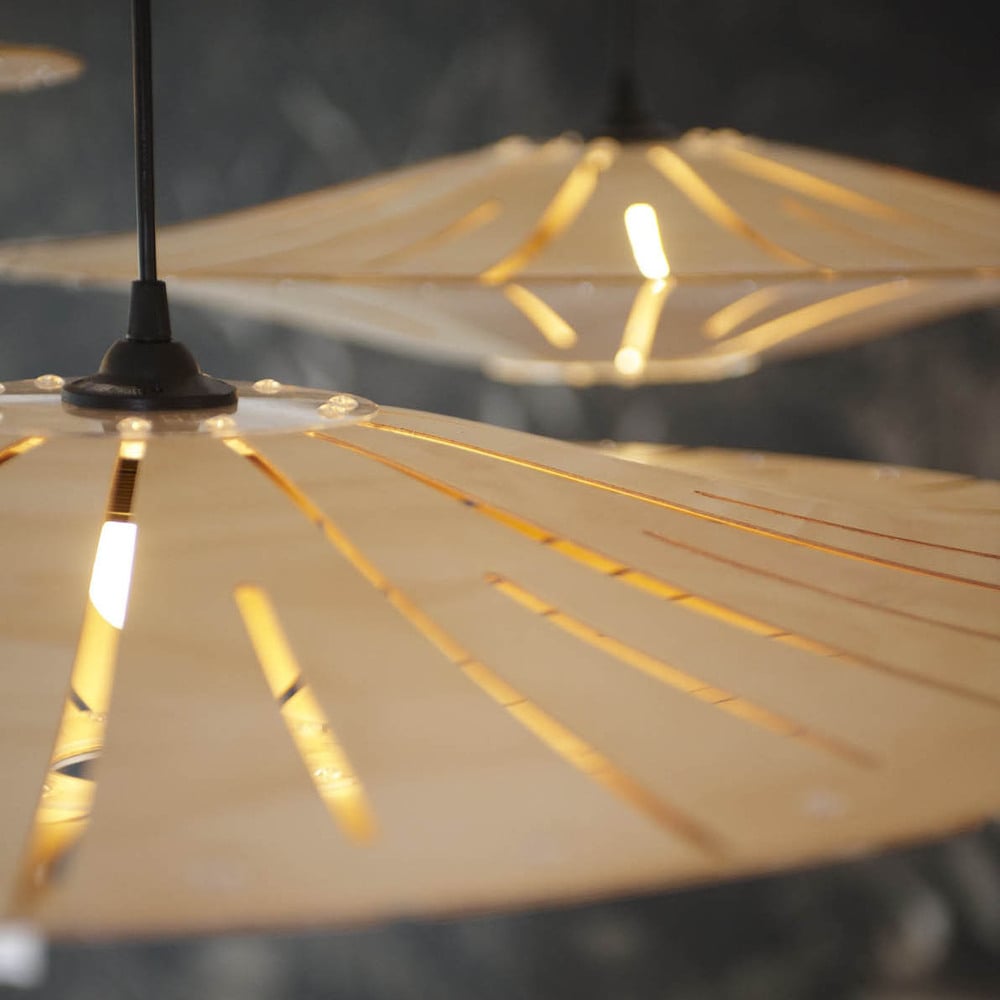 Yhi from
$495.00
Yhi 720/ 1080 Pendant Lamp
The Yhi lamp is imbued with an inspirational sculptural beauty.
With a firm commitment to sustainability, Yhi's radiant form
inspires its name which is an indigenous word meaning 'sun goddess'. Locally designed and manufactured from plantation harvested plywood, Yhi is 100% recyclable. The magnificent attention to detail of Yhi is carried through to its flat-packed assembly which minimises its environmental impact and carbon footprint through reduced transportation costs, making it green star friendly with a cool, chic, savvy to boot.
Available in 720mm and 1080mm diameter.